Product Description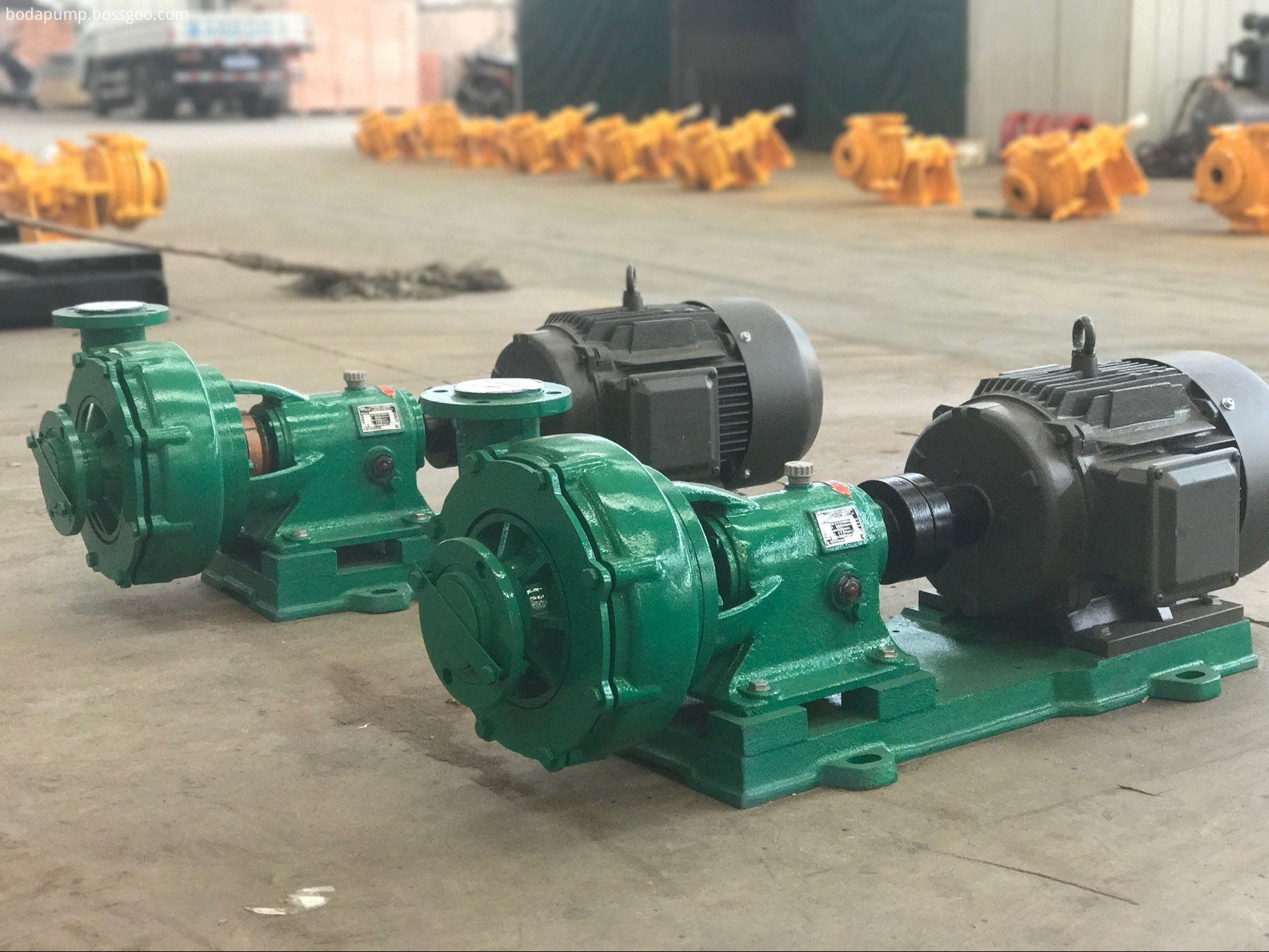 HF type fluoroplastic centrifugal pump overview

The IHF pump is a single-stage single-suction fluoroplastic alloy chemical centrifugal pump. It is designed and manufactured according to international standard design and combined with non-metal pump processing technology. The pump has corrosion resistance, wear resistance, high temperature resistance, no aging, and mechanical strength. High, no toxin decomposition, wide temperature, and medium temperature of -85 °C-200 °C.

IHF type fluorine plastic centrifugal pump product features

IHF series fluoroplastic lining centrifugal pump is designed according to international standards. The pump body is made of metal casing lining polyfluoroethylene propylene (F46); the pump cover, impeller and bushing are all extruded with metal inserts and fluoroplastics. The external type bellows mechanical seal is used; the static ring is 99.9% (aluminum ceramic or silicon nitride); the moving ring is made of PTFE filling material. Its characteristics are superior corrosion resistance and corrosion resistance.

IHF type fluorine plastic centrifugal pump product use

The pump is suitable for conveying any concentration of strong corrosive medium such as sulfuric acid, hydrochloric acid, acetic acid, hydrofluoric acid, nitric acid, aqua regia, strong alkali, strong oxidant, organic solvent, reducing agent, etc. It is the new corrosion resistance in the world. One of the equipment. Its great advantages are advanced and reasonable structure, strong corrosion resistance, tight and reliable sealing performance, stable operation, low noise and long service life.