Product Description
Product Introduction
Application:

Series BHR slurry pumps are widely used in the mining, coal washery, power plant, metallurgy, petrochemical, building material, dredging and other industrial departments, etc. It is used in the various working sites including hydrocyclone feeding pump, underflow slurry pump (thickener underflow pump, filter separator underflow pump), flotation feeding pump, vibrating sieve feeding pump, shaking grading pressure pump, concentrate pump, and tailing pump.

BHR series slurry pumps are similar to BH series in structure. The main difference between BH and BHR is the material of wet parts, which are natural rubber, chloroprene rubber or other wear-resistant rubbers. BHR are more suitable in delivering strong corrosive or abrasive slurries of small particle size without sharp edges.
Feature:
Outlet: 1-14 inch
Capacity: to 3060 m³/h
Head: to 63 m
Type: Centrifugal, Horizontal, Double Casing
Duty: Heavy duty slurry pump
Wet Parts Materials:Natural rubber
Replacement: Interchangeable with other pumps dimensionally
Material
The wet parts material for standard BHR series pump is natural rubber. With superb anti-corrosive performance, it is ideal for the delivery of strong corrosive or abrasive slurries without sharp edge.

Shaft Seal
There are three standard shaft seal methods: Packing seal, Expeller seal, Mechanical seal.

Bearing Assembly
Convenient to adjust the space between impeller and front liner and can be removed completely.
Slurry Pump Rubber Liners Sewage Pump Performance Table:
* Dimensionally Interchangeable with:
BHR ≈Warman®AHR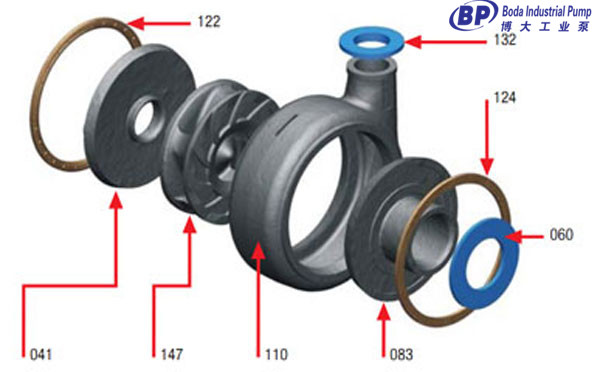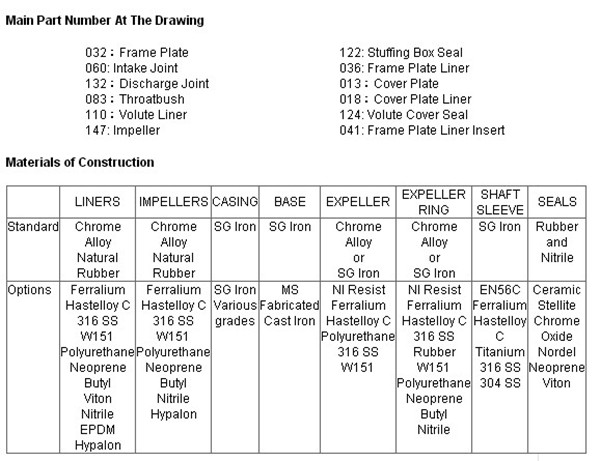 Rubber Lined Slurry Pump Structure: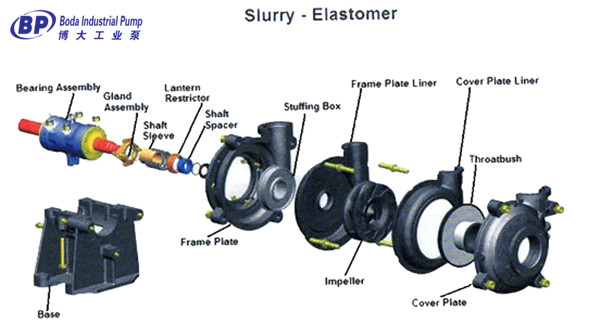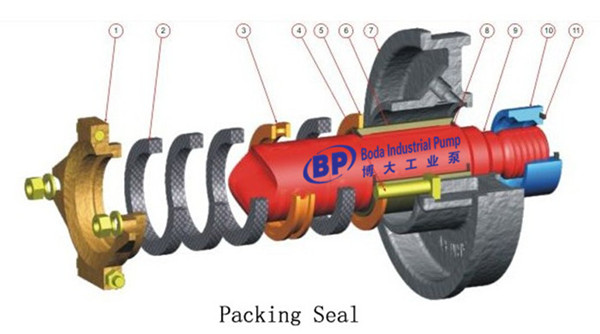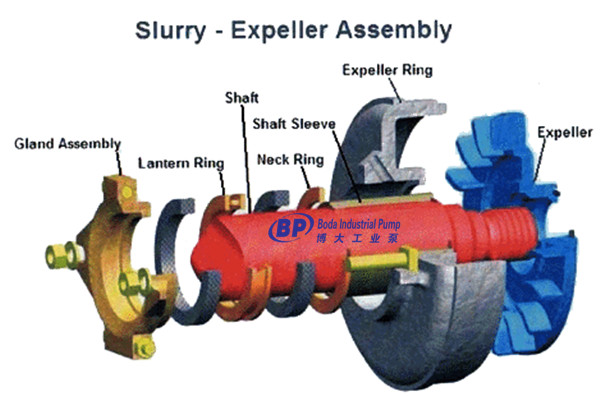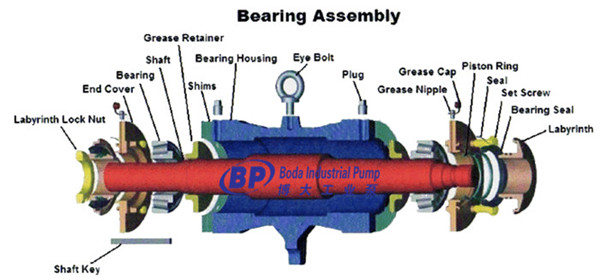 Slurry Pump Rubber Liners Sewage Pump Application: