Product Description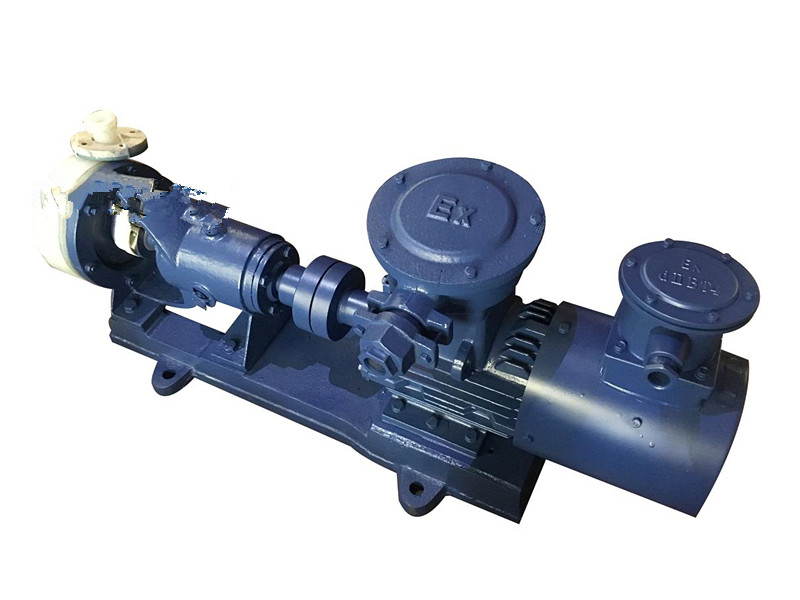 product description:

FSB (D) series of fluoroplastic alloy centrifugal pump can transport various kinds of corrosive media such as acid, alkali, salt and strong oxidant at any temperature for a long time under the condition of -80-150 °C. The flow part is all made of F46 fluorine alloy, which combines the advantages of various fluorine plastics, has strong corrosion resistance, and has the advantages of high mechanical strength, no aging, and no toxin decomposition. The product has high mechanical strength, reasonable design, compact structure, reliable performance, convenient use and maintenance, smooth and efficient flow passage, energy saving, and won the "National Science and Technology Award".

Product Usage

This product series has more than 20 specifications and a wide range of flow and lift. It is suitable for transporting liquids in petroleum, chemical, pharmaceutical, pesticide, pickling, dye, paint, smelting, papermaking, electroplating, food and other industries to prevent running, rushing, dripping and leaking. It is an ideal equipment for building modern and civilized factories.

Pump shaft seal

The pump adopts the current advanced externally mounted PTFE corrugated pipe mechanical seal, which has multi-layer protection, which prolongs the service life of the machine seal. For conveying medium containing impurity particles, it can be used with no cooling water, single-end hard-to-hard (silicon carbide) For silicon carbide) mechanical seal, so the user needs to consider the solid content in the medium.

Design Features

FSB and FSB-D type fluoroplastic alloy centrifugal pump, the flow parts are all made of fluoroplastic alloy, compact structure, simple operation and low price. The two types of pump casings, impellers, machine seals, etc. can be used interchangeably, so they are well received by users.