Product Description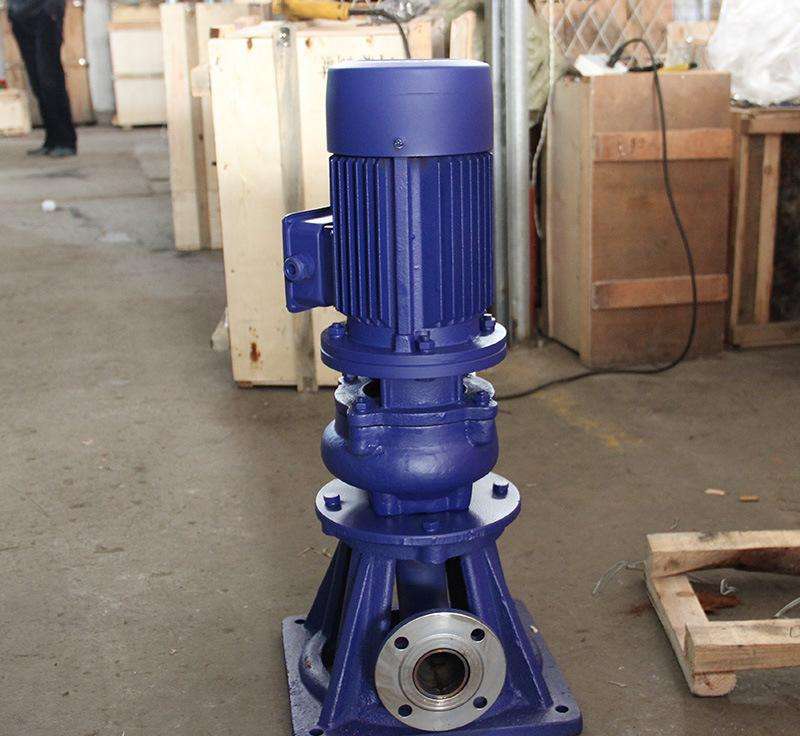 Vertical sewage pump product overview

The WL vertical sewage pump is mainly composed of a shaft, a bearing frame, a pump cover, an impeller, a pump base, a motor bracket, a motor and the like. The pump is a vertical single-stage single-suction volute pump. The impeller adopts a double-flow channel structure, which can effectively pass the fiber material with a diameter of 5 times of the pump and the solid particles with a diameter of 50%. The product implements the JB/T6535-92 "Technical Conditions for Centrifugal Sewage Pumps" standard.

Vertical sewage pump product features

1. Safe and reliable, reduce maintenance cost: The balanced rotor component and reasonable bearing arrangement effectively balance the radial and axial forces of the pump, thus ensuring long-term stable operation of the unit and low vibration. Low noise.

2, strong flow capacity: smooth large flow channel, special impeller anti-blocking design, to ensure efficient pump operation and no blockage.

3, double seal, double protection: double machine seal series configuration, truly achieve double protection to ensure motor safety.

Vertical sewage pump working conditions

Flow rate: 2~1500 m3/h

Head range: 3 ~ 45m

Rated speed n: 970 ~ 2900r / min

Medium temperature: -15 ° C ~ +60 ° C

Medium density: ≤1.3×103kg/m3

Media PH value: 5 ~ 9

System high working pressure: ≤0.6Mpa

The vertical sewage pump is suitable for the discharge of serious polluted wastewater from the factory, the sewage discharge station in the main residential area, the water distribution system of the urban sewage treatment plant, the water supply equipment of the water supply plant, the sewage discharge of the hospital and the hotel, and the municipal Engineering construction sites, mine supporting machines, rural biogas digesters, farmland irrigation and other industries, conveyor belt particles of sewage, dirt, can also be used for clean water and with weak corrosive media.