Product Description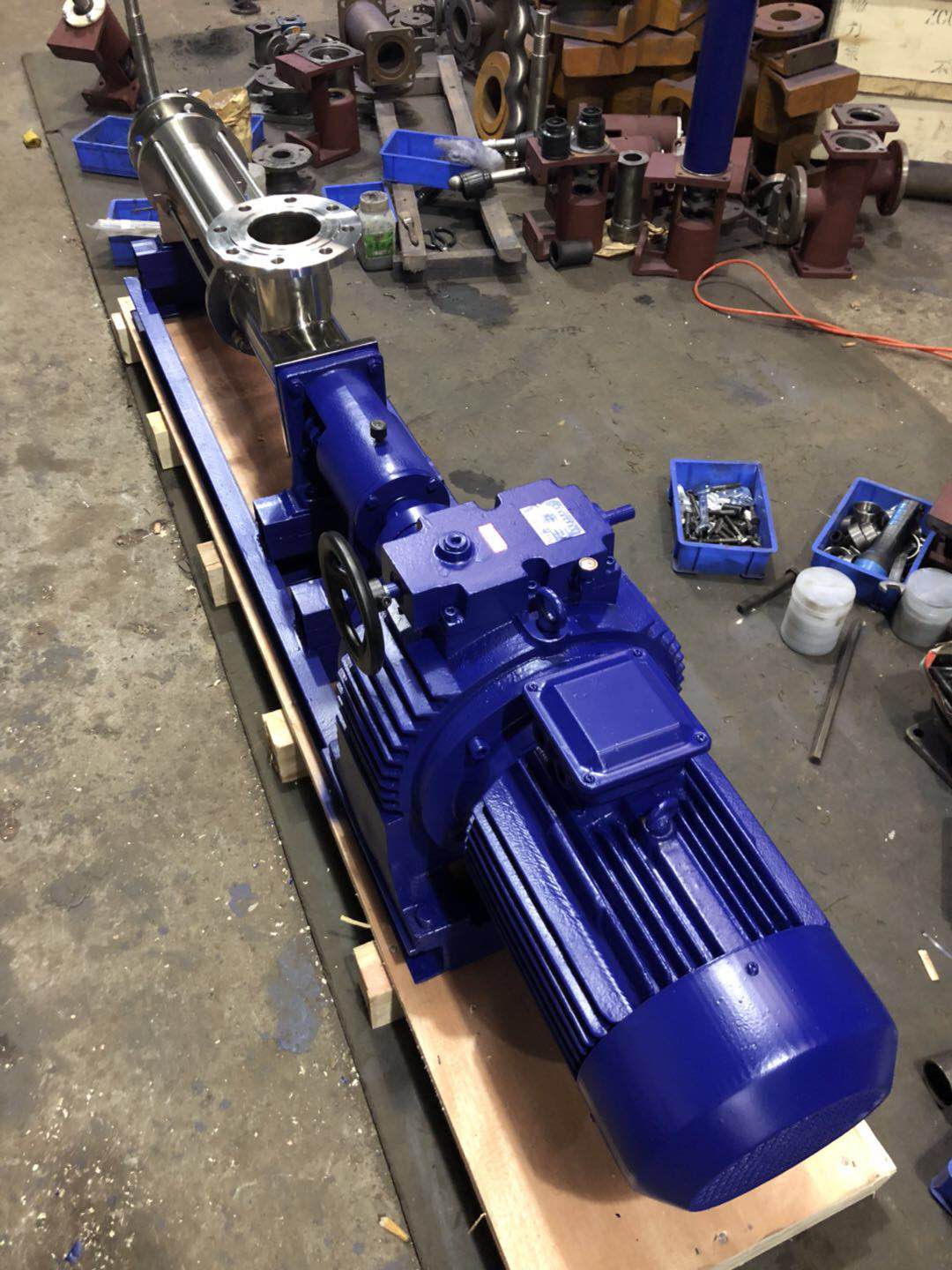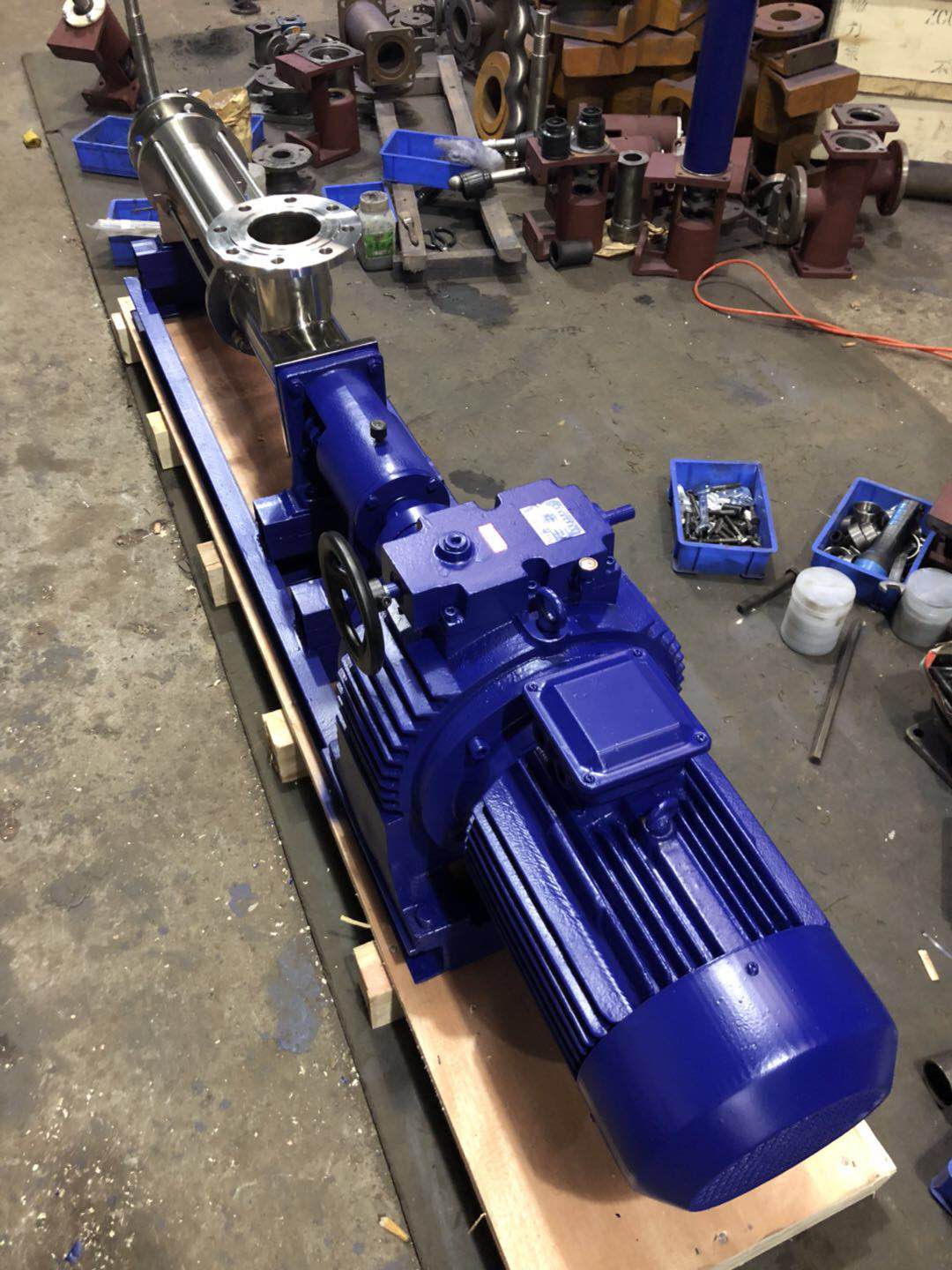 Due to the special geometry of the two components, a separate sealed cavity is formed, the medium is uniformly flowed from the axial direction, the internal flow velocity is low, the volume remains unchanged, and the pressure is stable, so that eddy currents and agitation are not generated. The output pressure of each pump is 0.6MPa, the head is 60m (clear water), and the self-suction height is generally above 6m.

Because the stator is made of a variety of elastic materials, the pump delivers high-viscosity fluids and transports containing rigid suspended particulate media or fiber-containing media, which are not suitable for general pumping. The flow rate is proportional to the speed.

The single screw pump is compact, small in size and easy to maintain. The screw pump has strong adaptability to the medium, stable flow, small pressure pulsation and high self-priming ability. The working temperature can reach 120 °C, if you need to transport 120 °C-350 °C high temperature medium, you can order. Widely used in food, metallurgy, paper, printing and dyeing, chemical, fertilizer, pharmaceutical and other industrial sectors.