Product Description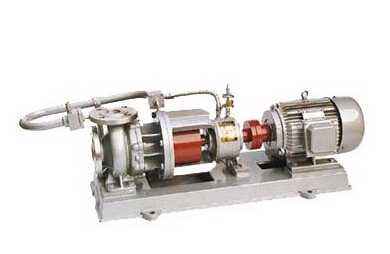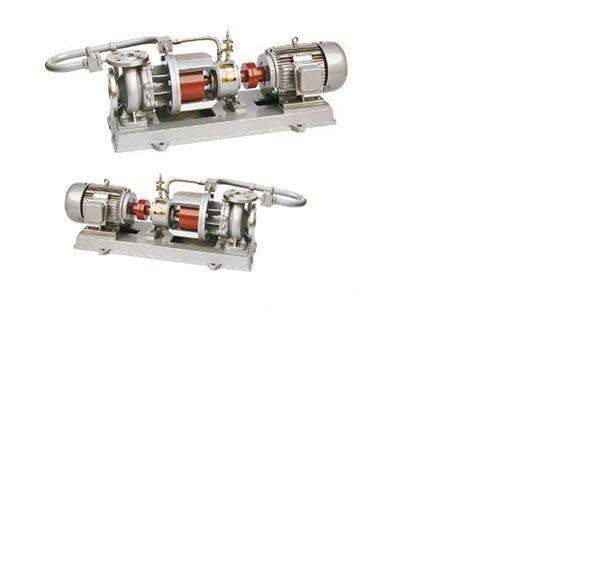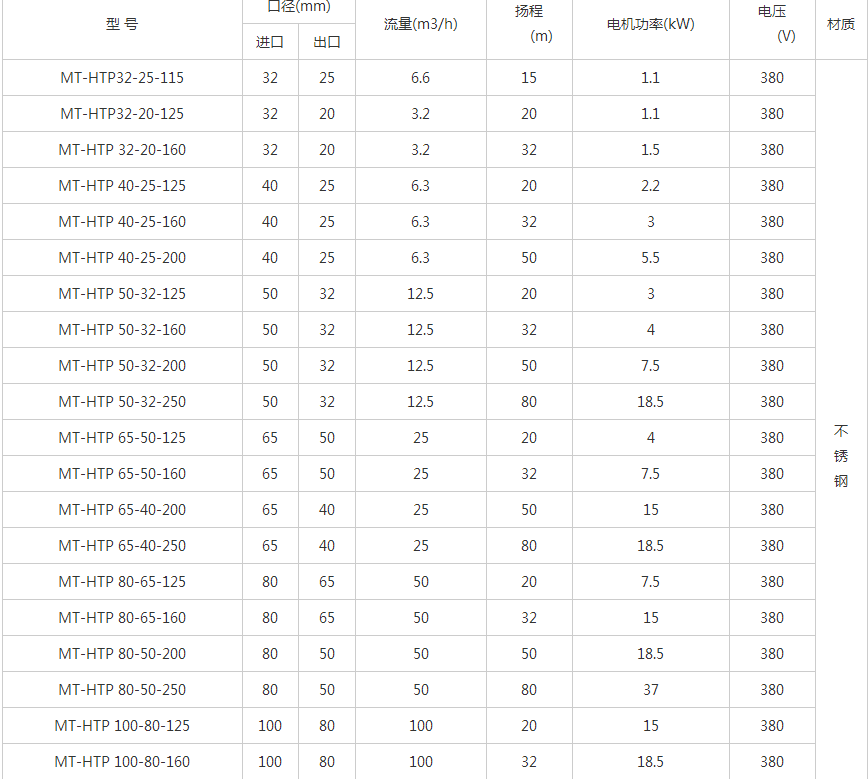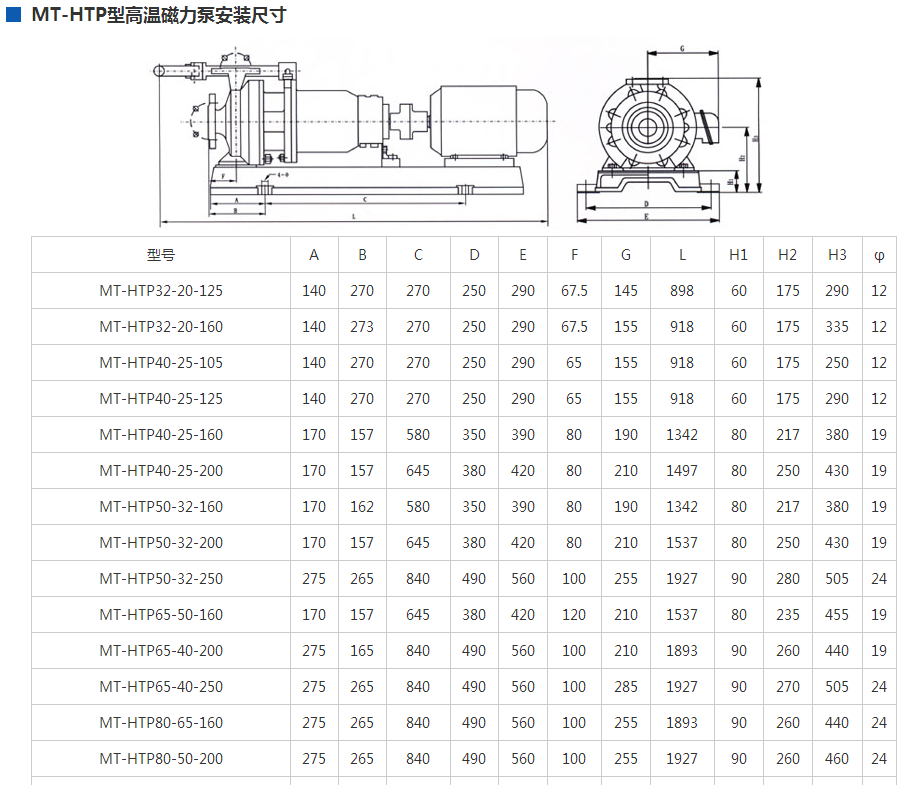 Flow rate: 3.2~100m3/h

Head: 15 ~ 80m

Temperature: -45~350°C

Pump suction port diameter: 32 ~ 100mm

Speed: 2850 ~ 2900r / min

Power: 1.1 ~ 55kW

MT-HTP high temperature magnetic pump overview

MT-HTP type high temperature magnetic drive centrifugal pump (referred to as high temperature magnetic pump). The main feature of the high-temperature magnetic pump is that when the outer magnetic steel of the magnetic actuator is rotated, the magnetic flux passes through the gap and the isolation sleeve, acts on the inner magnetic steel, causes the pump shaft to rotate synchronously with the motor, and transmits the torque without contact. At the power input end of the pump shaft, since the liquid is enclosed in the static isolation sleeve, there is no dynamic seal, thus eliminating the run, run, drip, and leakage phenomena in the petrochemical industry, and there is no leakage at all. This type of magnetic pump is suitable for conveying toxic, harmful, flammable, explosive and valuable liquid media. It is an ideal pump for creating a leak-free, pollution-free civilized workshop and a civilized factory.

MT-HTP type high temperature magnetic pump application range

MT-HTP magnetic pump is suitable for petroleum, chemical, pharmaceutical, electroplating, environmental protection, food, film and television printing, water treatment, national defense and other industries. It is ideal for transporting flammable, explosive, volatile, toxic, valuable and corrosive liquids.

MT-HTP type high temperature magnetic pump working conditions

MT-HTP series magnetic pump, the material of the overcurrent parts is mainly made of metal materials of class II and III, and can also be equipped with non-metal lining or hot solid plastic. These pumps are collectively called metal magnetic pumps, which are suitable for the suction pressure of liquid. It must be larger than the vaporization pressure of 0.1 MPa, the large outlet pressure of 4.0 MPa, the temperature of not more than 350 ° C, the density of not more than 1600 kg / m3, the viscosity of not more than 30 × 10-6 m2 / S of the liquid containing no ferromagnetic particles and fibers.