Product Description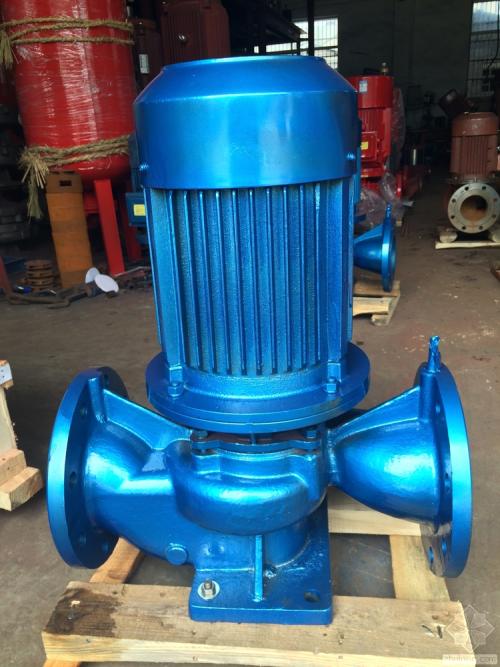 ISGB type explosion-proof pipeline booster pump|vertical pipeline hot water pump|hot water pipeline booster pump This series of pipeline pump is based on the international ISO2858 standard and adopts a unique structural form. The shaft seal is designed with hard alloy mechanical seal device. It has the characteristics of high efficiency, safety and reliability, long service life and convenient installation and use.

(1) ISG vertical pipeline centrifugal pump, which combines the advantages of IS type centrifugal pump and SG type pipeline pump, is widely used in industrial and urban drainage, high-rise building pressurized water supply and other pipeline pressurization cycles and equipment. The medium temperature is -20 ° C + 80 ° C.

(II) IRG type vertical pipeline hot water pump, which combines the essence of SGR type and IR type pump, is suitable for high temperature hot water circulation in the closed circuit of heating station, boiler, greenhouse, factory and mine or transportation by system exchange medium. The medium temperature is -20 ° C + 120 ° C.

(3) IHG vertical stainless steel pipe chemical pump, which combines the essence of IH pump, replacing IH type and F type chemical pumps. Suitable for transporting non-ferrous metallurgical electrolytes, electroplating pickling in the steel industry, nitric acid and sulphate in the acid industry, refined acetaldehyde and alkylbenzene in the petroleum industry, seawater freshwater in the marine industry, pharmaceuticals and pesticides in the pharmaceutical industry, foodstuffs Industrial drinks and wines, etc. The medium temperature is -20 ° C + 100 ° C.

(4) YG vertical pipeline oil pump is designed and manufactured in accordance with the American Petroleum Institute API610 standard and GB3215-82, and is suitable for transporting gasoline, kerosene, diesel, aviation oil and other oils, as well as other non-corrosive liquids. The medium temperature is -20 ° C + 120 ° C.

(5) ISW type, ISWR type, ISWH type, YGW type, and its performance is the same as that of the ISG type series.

(6) The ISGB type, IRGB type, IHGB type, and YGB type removable vertical pipeline pump also have the same performance as the ISG series.