Product Description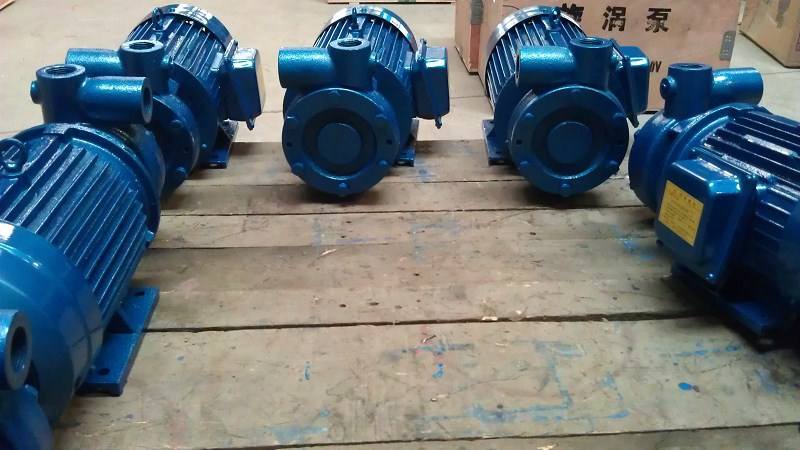 The 1W single-stage vortex pump is used for sucking clean water and liquids with physical and chemical properties similar to water. The liquid temperature should not exceed 60 ° C. It is commonly used in boiler feed water, in shipbuilding, textile, chemical, metallurgical, machinery manufacturing. , aquaculture, fixed fire protection, thermal efficiency change units, agricultural remote sprinkler irrigation and other departments have a wide range of applications.

W type single stage vortex pump structure description

The pump adopts a direct connection structure between the pump and the motor, the water inlet is horizontal, and the discharge port is vertically upward. From the pump end, the pump rotates counterclockwise. The impeller can slide freely on the cantilever shaft, and the gap between the two sides of the impeller can be automatically adjusted during operation. The outer baffle can be removed from the impeller by means of the two screw holes on the impeller, and the inner baffle is made of 9-4 aluminum iron bronze. The shaft is made of stainless steel and the packing is made of new sealing material flexible graphite. The pump has stable performance, reasonable structure and convenient disassembly and assembly.

1W type single stage vortex pump use range

The pump has compact structure, beautiful appearance, small volume, low noise, reliable operation and convenient use and maintenance. Can be widely used in chemical, pharmaceutical, petroleum, electroplating, food, film photofinishing, scientific research institutions, defense industry and other units to pump acid, lye, oil, rare precious liquids, venom, volatile liquids, and circulating water equipment, Filter kit. Especially for the pumping of leaky, flammable and explosive liquids, it is more ideal to use this pump. Therefore, it is widely used, and we sincerely recommend this new product to users.