Product Description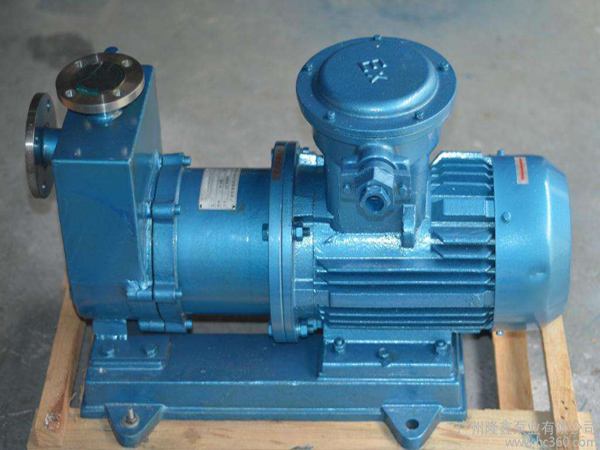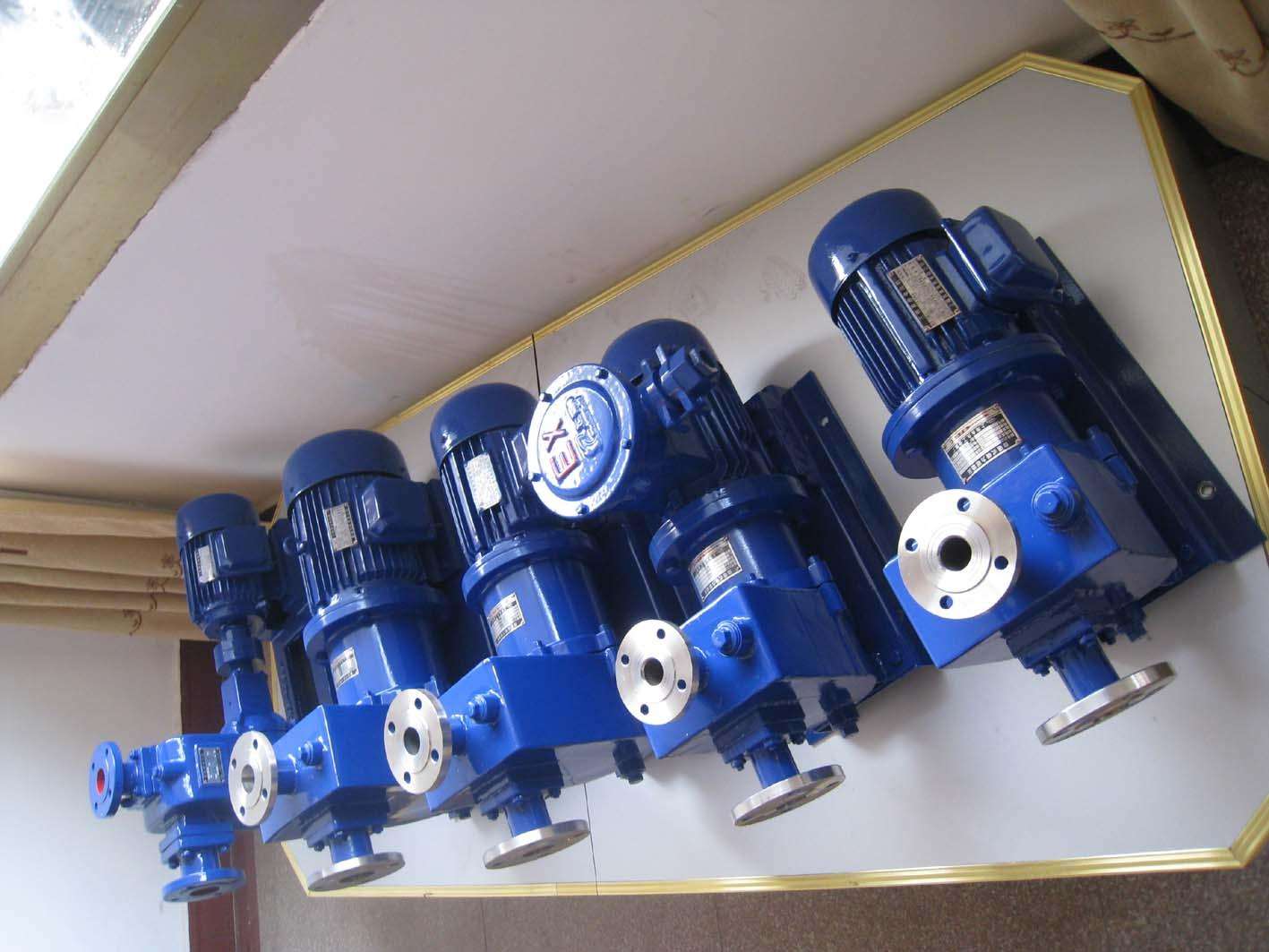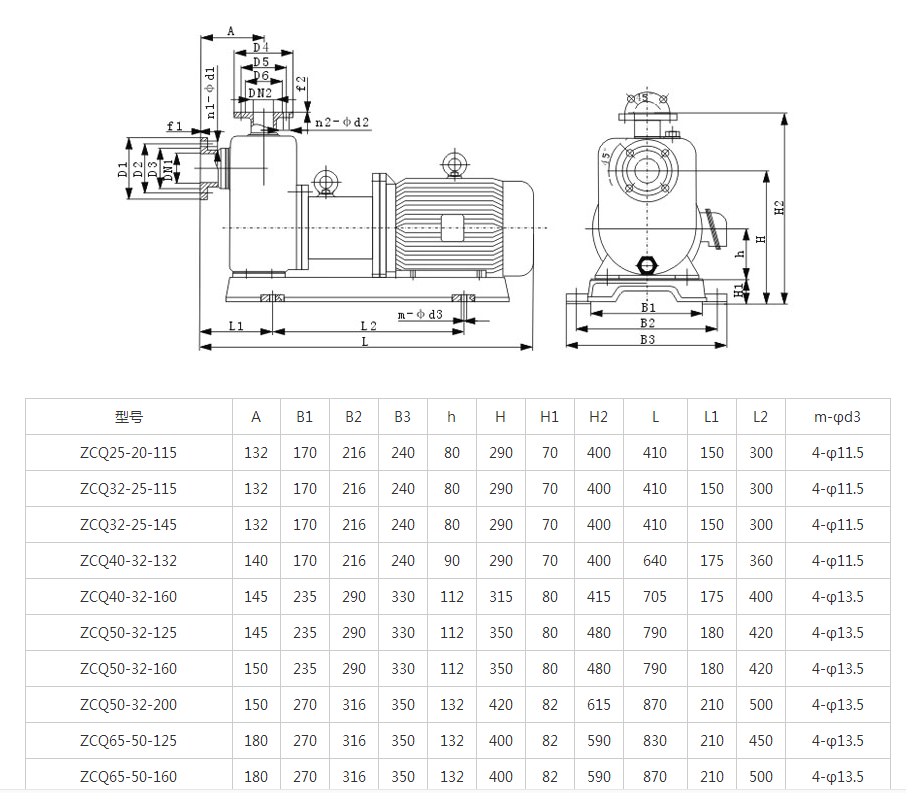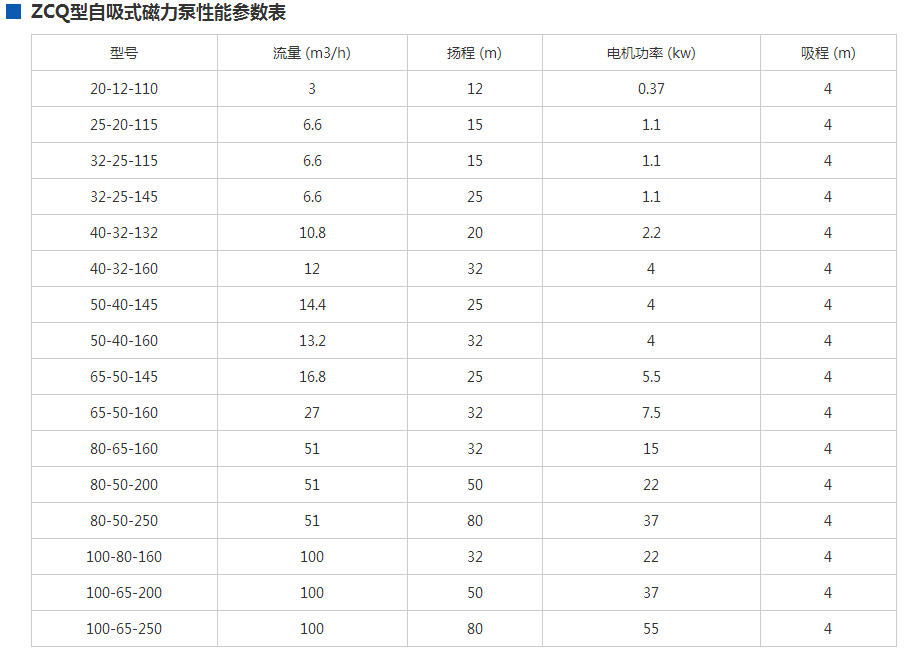 ZCQ stainless steel self-priming magnetic pump performance parameters

Flow rate (m3/h): 3~50

Head (m): 12~50

Cavitation allowance (NPSH) r(m): 4.0 5.5 6.0

Motor power (KW): 0.37~15

Speed (r/min): 2900

ZCQ stainless steel self-priming magnetic pump features

ZCQ self-priming magnetic drive centrifugal pump (referred to as self-priming magnetic pump) is a new product that has been successfully researched and tested by our technicians based on the CQ-type magnetic pump based on the requirements of the users. Its performance has reached the advanced level of similar foreign products. The pump replaces the dynamic seal with a static seal, so that the over-current component of the pump is completely sealed, completely solving the disadvantages of running, running, dripping and leaking which cannot be avoided by other pump mechanical seals. The material of the pump body and the over-current component is made of corrosion-resistant stainless steel, corundum ceramic PTFE graphite, etc. It has the functions of CQ type and self-priming, and does not require bottom valve and water.

ZCQ stainless steel self-priming magnetic pump main use

ZCQ self-priming magnetic pump has compact structure, beautiful appearance, small volume, low noise, reliable operation and convenient maintenance. Can be widely used in chemical, pharmaceutical, petroleum, electroplating, food, film photofinishing, scientific research institutions, defense industry and other units to pump acid, alkali, oil, rare precious liquids, liquids, volatile liquids, and circulating water equipment . Especially for the pumping of flammable, explosive and volatile liquids, it is more ideal to use this pump.

ZCQ stainless steel self-priming magnetic pump working principle

The ZCQ self-priming magnetic pump adopts an external mixing axial return pump body structure, and the pump body is composed of a liquid suction chamber, a liquid storage chamber, a volute, a return hole, a gas-liquid separation chamber and the like. After the pump is started, under the action of centrifugal force, the remaining liquid in the suction chamber and the air in the inlet line are stirred by the impeller into a gas-water mixture, and the mixture enters the gas-liquid separation chamber through the volute, and the gas is slowed down, resulting in gas. The water is separated, the air is discharged from the pump outlet, and the liquid is returned to the pump through the return hole. After repeated cycles, the air in the inlet pipe is drained, so that a certain degree of vacuum is formed in the pump to achieve self-priming.

ZCQ stainless steel self-priming magnetic pump installation

1. Check the pump nameplate after unpacking, and check whether the main parameters of the self-priming magnetic pump product are consistent with the requirements for use.

2. The self-priming magnetic pump should be installed horizontally, and the pump body must not bear the weight of the pipeline.

3. The pump and piping should be well sealed.