Product Description
Our company can offer the spares for all series pumps, they include

-Impeller
-Metal Liner
-Rubber Liner
-Bearing Assembly
-Base
-Shim Set

-EAM005XLM Bearing Assembly
-Cover Plate & Frame Plate
- Volute liner
-Throat bush, cover plate liner, frame plate liner insert
-Others
The materials we can do:
High chrome alloy: A05, A07, A49, etc.
Natural rubber: R08, R26, R33, R55, etc.
Poly Urethane, Silicon Carbide
Other materials can be supplied as requirements .
Casting, shaft, throat bush, front liner, back liner, wear plate, case, cover, stuffing box, lantern restrictor,
cover plate bolt, volute, throat bush, shaft sleeve, cover plate liner, frame plate liner ,neck ring, expeller ring,
expeller, bearing assembly, volute liner, volute packing, bowl, bearing cartridge, cover plate liner, impeller,
closed impeller, open impeller
OEM Service
We also provide OEM service according to customer's special requirements .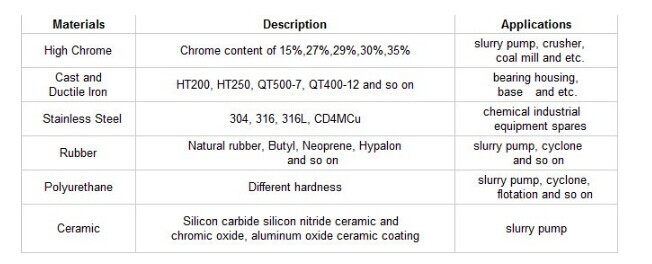 Application Range:

Ceramic Shaft Sleeve: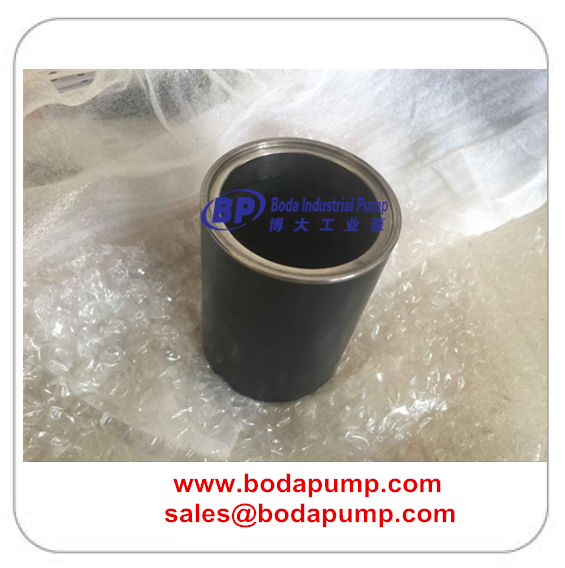 PU Slurry Pump Parts: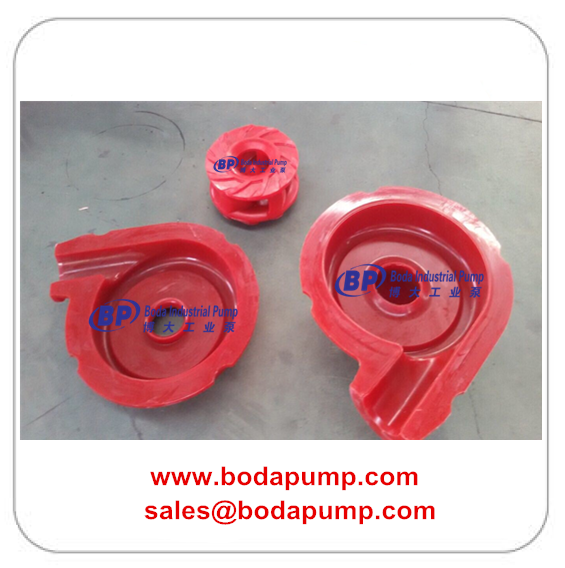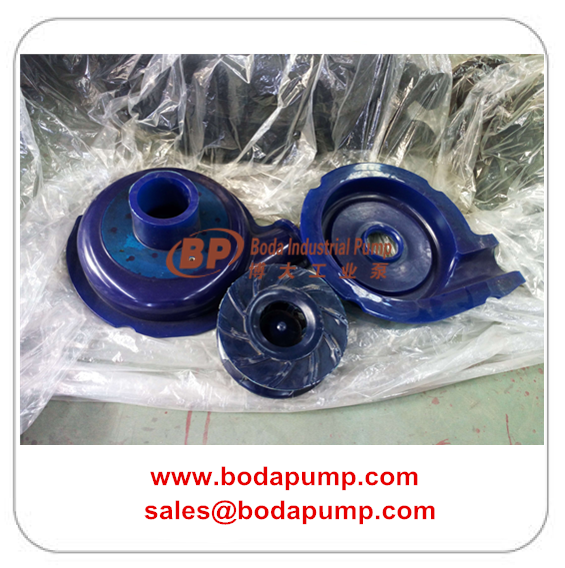 Rubber slurry pump parts: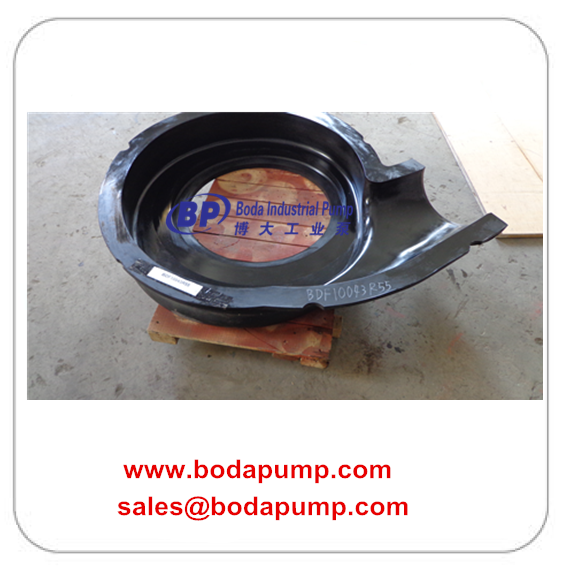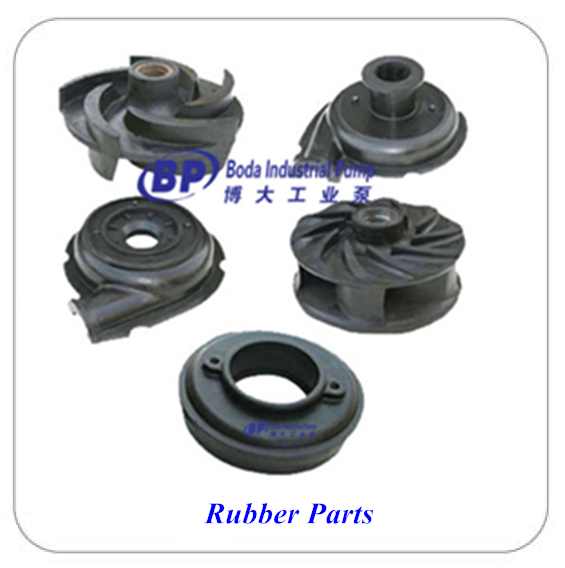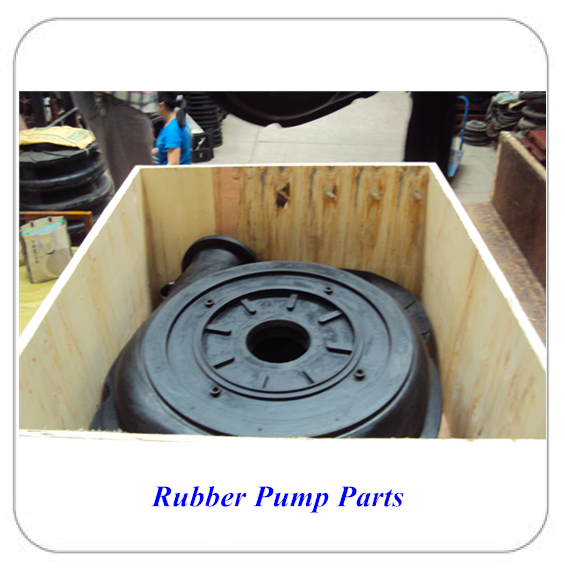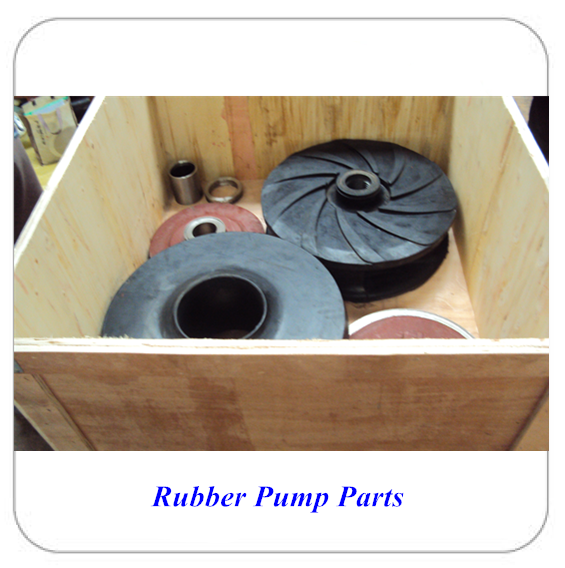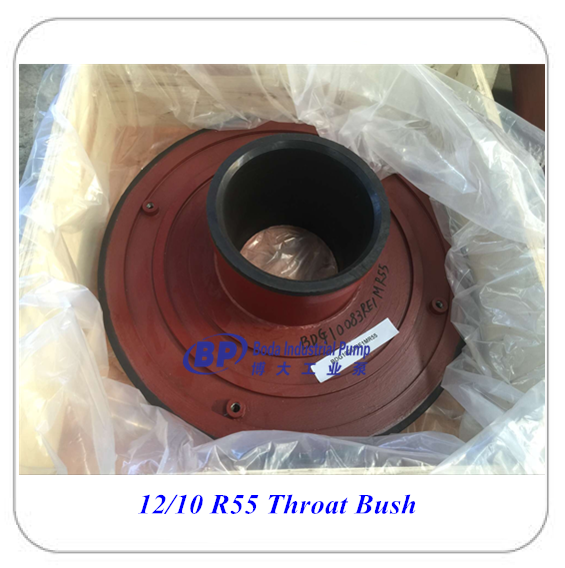 High Chrome Alloy Slurry Pump Parts: