Product Description
chemical mixed flow pump Parameter:
Capacities: Q up to 7000m 3/h
Heads: up to 25m
Operating pressure: P up to 0.6MPa
Operating T: -20 °C to 120 °C
Product overview:
SP type chemical mixed flow pump is horizontal korah out type structure , pump shaft with protection shaft
sleeve , bearing with thin oil type lubrication ,oil level of the in bearing box can be controled by Constant
grease cup , the pump body with supporting feet , can stand any load from the pipe and directly transfer to
the foundation , the rotor won't be bent because pump heavy loads , so as to ensure the bearing has the
best use life , the pump also equip with complete exhaust device .
Bearing: the ball bearings
Shaft seal: the packing seal or double mechanical seals.
Drive : see pump from the driver direction , clockwise rotation. .
chemical mixed flow pump Features:
a. High pump efficiency, low energy consumption.
b. Large cross section, little risk of clogging.
c. Strong structure, long working life.
d. In the whole performance range, energy consumption is uniform.
The motor will not be overheated down when you start the pump with the valve closed.
chemical mixed flow pump Section Drawing: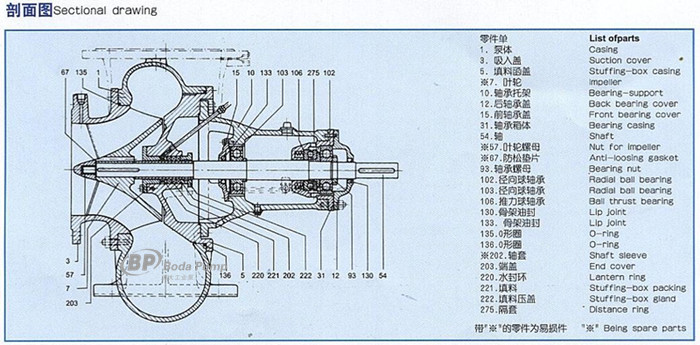 The SP Chemical Mixed-flow Pump: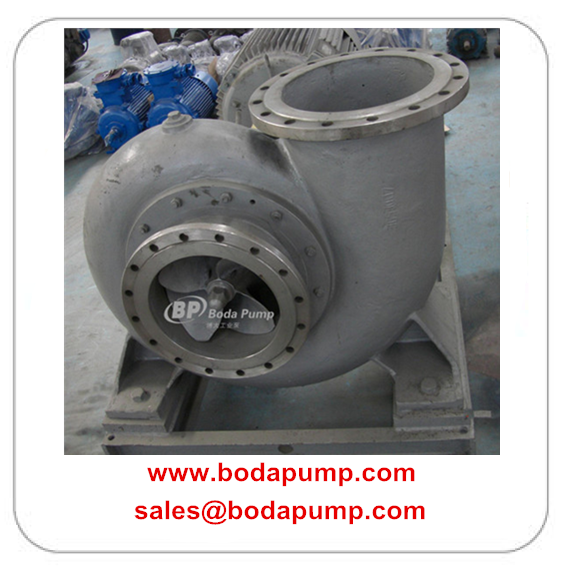 The SP Chemical Mixed-flow Pump: