Product Description
Slurry Pump Spare Parts Provided:
Impeller, shaft, shaft sleeve;
seal (packing seal, mechanical seal,expeller seal.....);
volute liner, frame plate liner, cover plate liner;
pump casing and all of the related parts.
Discharge /Suction Seal Ring,
O ring, Posion Ring, and so on
Slurry Pump Rubber Parts Material For Option:
RUBBER MATERIAL FOR SLURRY PUMP MAINLY INCLUDE THE FOLLOWINGS,
Natural rubber R26, R24,etc
Butyl rubber:S21, etc
Other rubber materials.
Material Code

RUBBER DESCRIPTION

R08

R08 is a black natural rubber, of low to medium hardness. R08 is used for impellers where superior erosive resistance

is required in fine particle slurries. The hardness of R08 makes it more resistant to both chunking wear and dilation

(ie, expansion caused by centrifugal forces) as compared to R26. R08 is generally only used for impellers.

R26

Anti Thermal Breakdown Rubber (ATB) is a soft natural rubber based on R26, but

with improved thermal conductivity. It is intended for use as a liner material in slurry pumping applications where high

impeller peripheral speeds are required.

S12

Elastomer S12 is a synthetic rubber which is generally used in applications involving fats, oils and waxes.

S12 has moderate erosion resistance.
Model Range:
Slurry pump AH(R), M(R), L(R), SP(R), etc;
FGD pump impeller TLR series and GSL series
Rubber slurry pump parts: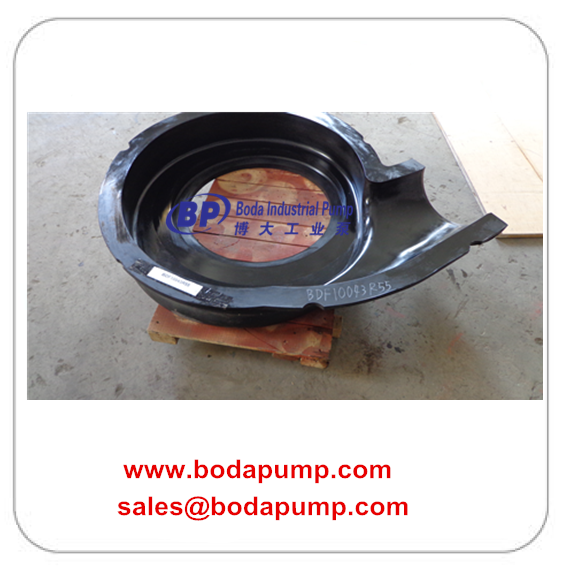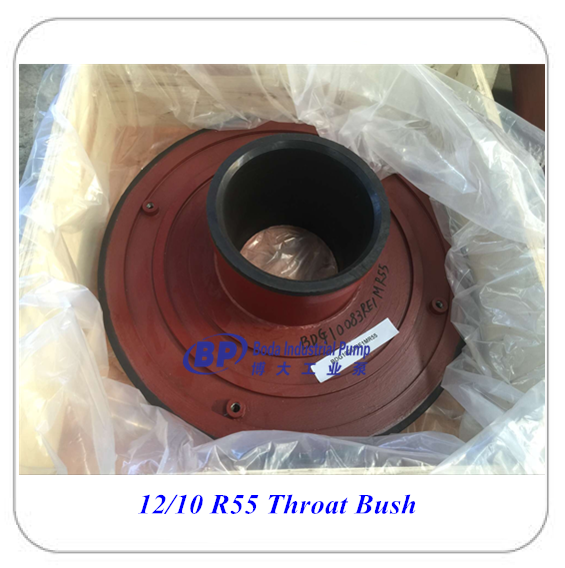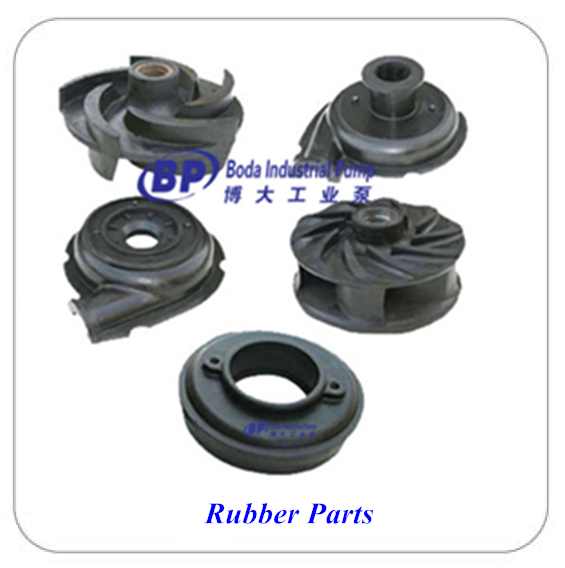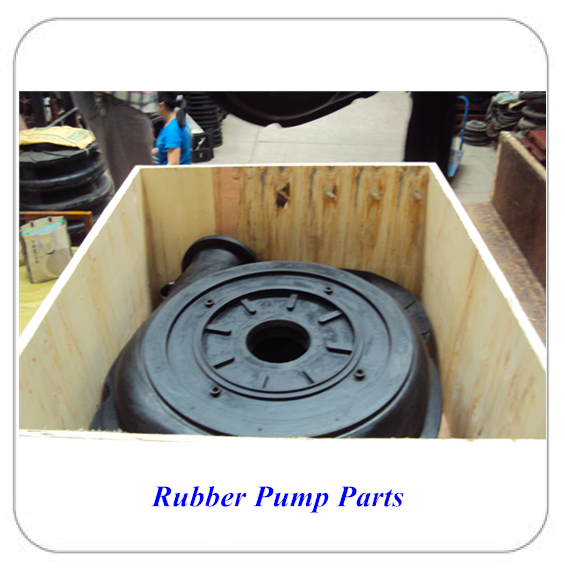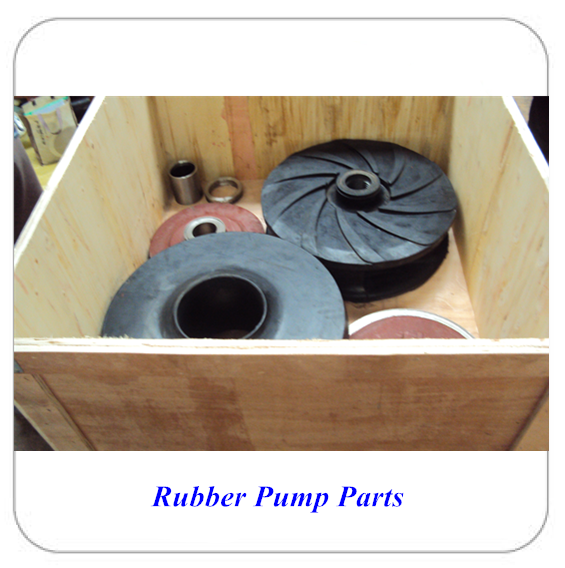 High Chrome Alloy Slurry Pump Parts: