Product Description
High Head Horizontal Centrifugal Slurry Pump:
Type BHH series slurry pumps are cantilevered, horizontal, centrifugal slurry pumps. They are designed for the handling highly abrasive, high density slurries in the metallurgical, mining, coal, power, building material and other industrial departments etc. The pumps of this type also may be installed in multistage series.
The frame plate liner and impeller for BHH pump are adoptable of wear-resistant metal only.
The shaft seals for type BHH pumps may be adoptable of gland seal or expeller seal. The discharge branch can be positioned at intervals of 45 degrees by request and oriented to any eight positions to suit installations and applications.
High Head Horizontal Centrifugal Slurry Pump Type Selection:
Refering to the performance curves of the pumpm the selected capacity range should be as follows:
Pump type BHH: 40%-80% for medium density, medium abrasive slurries
40%-100% for lower density, lower abrasive slurries
High Head Horizontal Centrifugal Slurry Pump Type Selection Chart: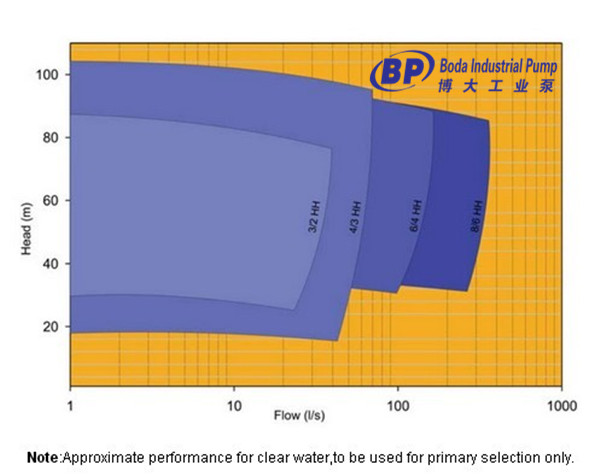 High Head Horizontal Centrifugal Slurry Pump Performance Table:
Pump Model

Allowable Max. Power(kw)

Clear Water Performance

capacity Q

Head H(m)

speed n(r/min)

Max.eff. η%

NPSH (m)

Impeller Dia(mm)

m3/h

l/s

1.5/1C-BHH

30

16.2-34.2

4.5-9.5

25-92

1400-2200

20

2-5.5

330

3/2D-BHH

60

68.4-137

19-38

25-87

850-1400

47

3-7.5

457

4/3E-BHH

120

126-252

35-70

12-97

600-1400

50

2-5

508

6/4F-BHH

560

324-720

90-200

30-118

600-1000

64

3-8

711

8/6S-BHH

560

468-1008

130-280

20-94

500-1000

65

4-12

711
High Head Horizontal Centrifugal Slurry Pump Structure: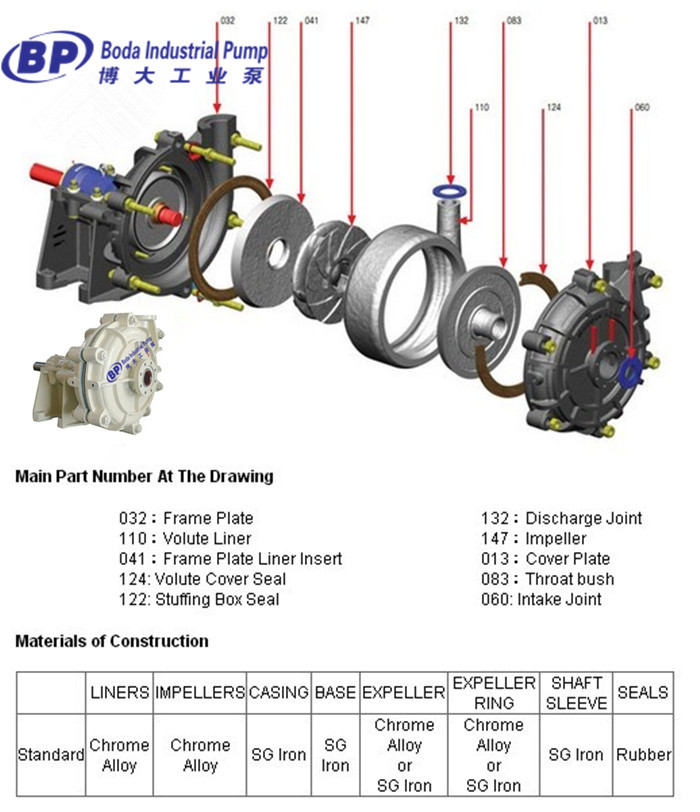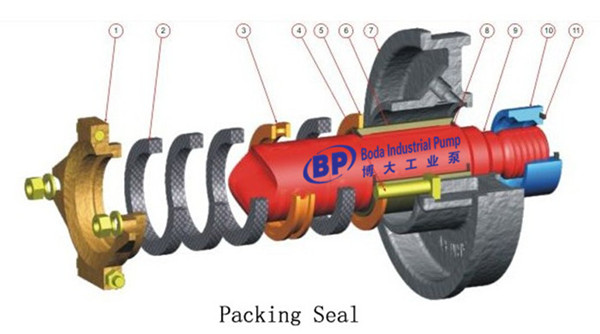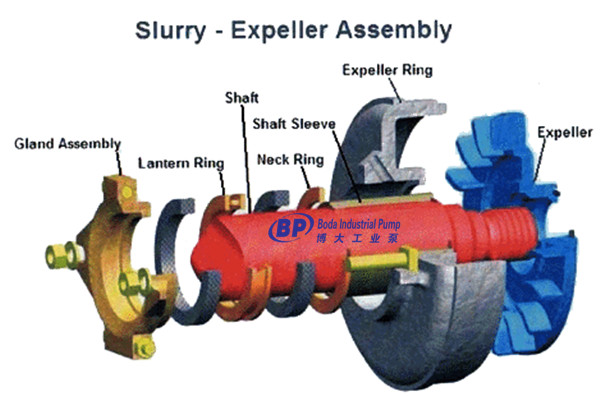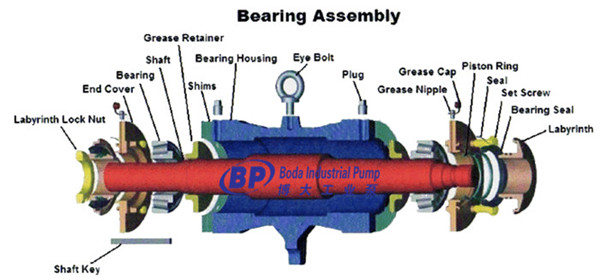 Horizontal Abrasion & Corrosion Resistant Slurry Pump Application: