Product Description
Gland Packing Seal Slurry Mud Mine Pumps
1. low noise and vibration
2. metal or rubber liner
3. corrosion resistance
4. good sealing effects
5. we can change the colors as you need
6. we have the quality stander ensure
7. smooth operation and high efficiency
8. quick-wear parts has a long life

Application:

The slurry pumps are designed for delivering abrasive, large particle and high-density slurries and applied over the fields such as metallurgy, mining, coal, power, building materials, and environmental protection.

Structure characteristics:

1: Adopts horizontal, vertical axis medium open type double pump shell structure, lining for cemented carbide or rubber has good wear-resisting, corrosion resistance and high reliability

2: High efficiency hard alloy, and low NPSH

3: to meet the different operation conditions, adopted the brief type structure bearing parts, selected high bearing capacity design, alloy bearing grease lubrication oil.

4: through adjusting the clearance between protection board and impeller, ensuring the pump efficient operation

5: using packing seal, impeller sealing , container type mechanical seal to adapt to different operating mode requirement

6: Pump and drive can choose straight league transmission, triangle, hydraulic transmission device coupled transmission, reducer drive

7: the outflow direction can be installed by eight Angle rotation to adapt to different site installation conditions

8: available to use multipole series, to satisfy the long-distance transmission requirements.
Slurry Pump Performance Table:
Type

Allowable Mating Max.Power(kw)

Clear Water Performance

Impeller

Capacity Q

Head

H
(m)

Speed

n
(r/min)

Max EFF η(%)

NPSH)
(m)

No of Vanes

Impel Dia(mm)

(m3/h)

(L/S)

1.5/1B-BH

15

12.6-28.8

3.5-8

6-68

1200-3800

40

2-4

5

152

2/1.5B-BH

15

32.4-72

9-20

6-58

1200-3200

45

3.5-8

5

184

3/2C-BH

30

39.6-86.4

11-24

12-64

1300-2700

55

4-6

5

214

4/3C-BH

30

86.4-198

24-55

9-52

1000-2200

71

4-6

5

245

4/3D-BH

60

6/4D-BH

60

162-360

45-100

12-56

800-1550

65

5-8

5

365

6/4E-BH

120

6/4D-BH

60

180-396

50-110

7-61

600-1600

55

3-8

4

372

6/4E-BH

120

8/6E-BH

120

360-828

100-230

10-61

500-1140

72

2-9

5

510

8/6R-BH

300

8/6E-BH

120

360-828

100-230

7-52

400-1000

70

2.5-6

4

536

8/6R-BH

300

360-828

100-230

7-52

400-1000

70

2.5-6

4

536

10/8ST-BH

560

612-1368

170-380

11-61

400-850

71

4-10

5

686

12/10ST-BH

560

936-1980

260-550

7-68

300-800

82

6

5

762

14/12ST-BH

560

1260-2772

350-770

13-63

300-600

77

3-10

5

965

16/14ST-BH

560

1368-3060

380-850

11-63

250-550

79

4-10

5

1067

16/14TU-BH

1200

10/8E-BM

120

540-1440

150-400

14-60

600-1100

73

4-10

5

549
* Dimensionally Interchangeable with:
BM ≈Warman®M
BH≈Warman®AH
Horizontal Abrasion & Corrosion Resistant Slurry Pump Structure: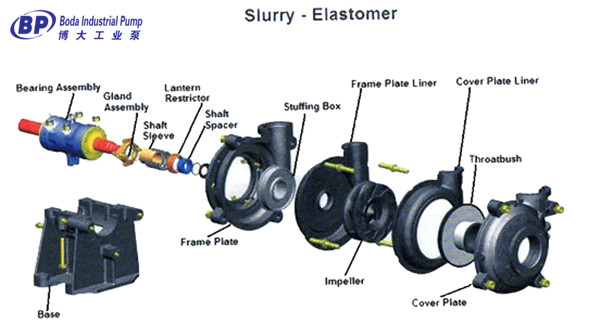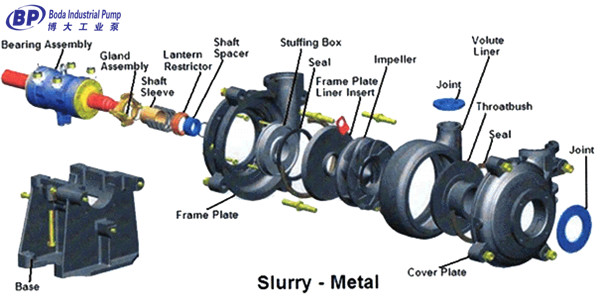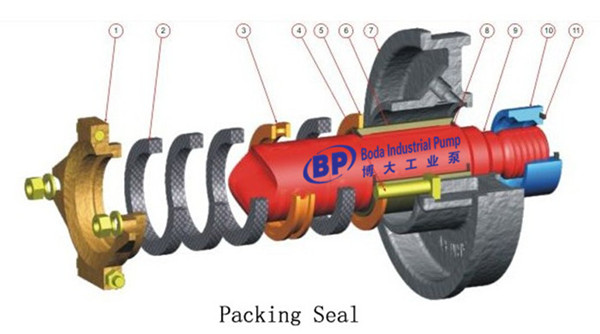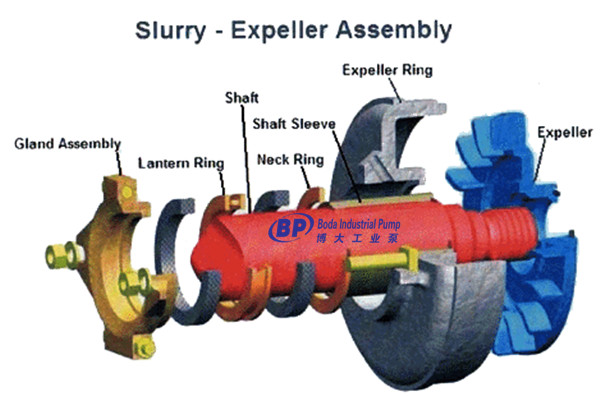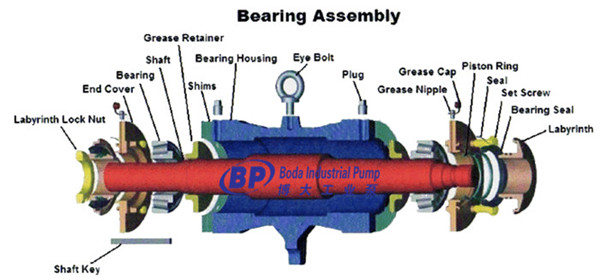 Horizontal Abrasion & Corrosion Resistant Slurry Pump Application: