Product Description
Free Trial Interchangeable Throatbush for Slurry Pump./ U18083DPT2MA61 / Centifugal Heavy Duty Slurry Pump Throatbush / High Quality Interchangeable Replaced Slurry Pum

Slurry pump spare parts mainly involve bearing, expeller, frame plate liner insert, lantern ring, shaft sleeve, throatbush, impeller with high chrome alloy, impeller with rubber, as well as liner with high chrome alloy and liner with rubber.
Shijiazhuang Boda Industrial pump is a professional slurry pump manufacturer based in China.Apart from slurry pump spare parts, we also offer sand pump, sump pump, FGD flue gas desulfurization pump, forth pump and more.
We supply all kinds of slurry pump wet side parts with excellent quality in competitive price. These parts are all standard parts, can fit to the slurry pumps perfactly.
We supply metal and rubber parts for slurry pump series(NH, HH, L model), various kind of centrifugal pump spare parts , such as Slurry Pump Rubber/metal Impeller, Metal/ Natural rubber liners, Expeller, etc.
Materials
High chrome alloy: A05, A07, A49, etc.
Natural rubber: R08, R26, R33, R55, etc.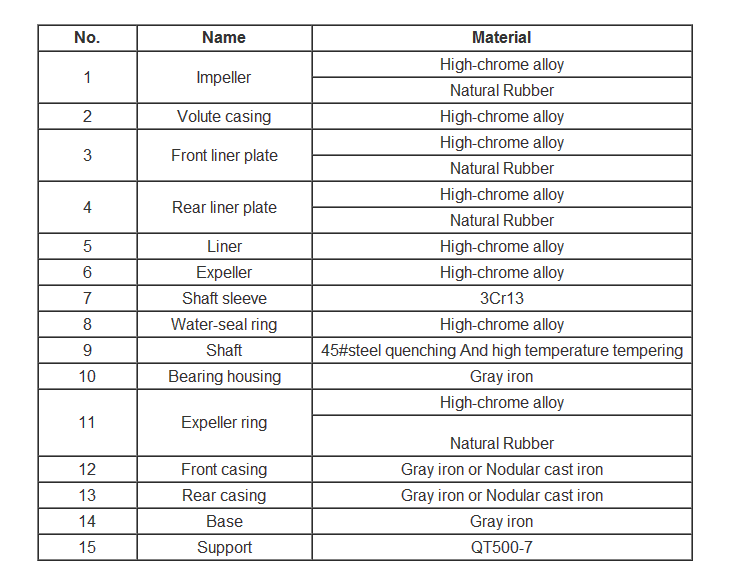 OEM Service
We also provide OEM service according to customer's special requirements .