Product Description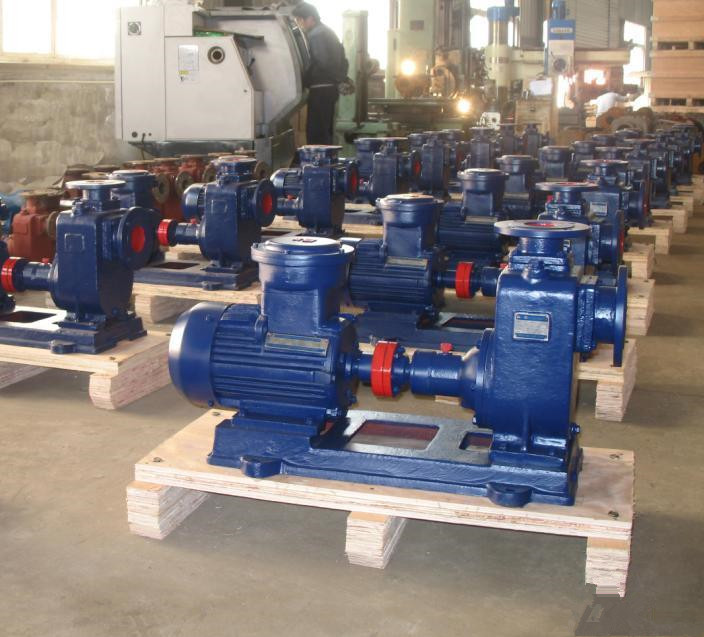 Caliber: 25-300mm

Flow rate: 3.2-500m3/h

Head: 12-80m

Speed: 1450/2900r/min

Temperature: -20-80 ° C

Material: cast iron, stainless steel

Seal: Corrosion resistant mechanical seal

Main features of CYZ-A self-priming oil pump

1. It is a self-priming centrifugal pump, which has the advantages of simple structure, convenient operation, stable operation, easy maintenance, high efficiency, long service life and strong self-priming capability. There is no need for a bottom valve in the pipeline, and it is only necessary to ensure that the pump body has a certain amount of oil before the work. When used on a tanker or water delivery vessel, it can double as a sweeping pump, and the sweeping effect is good.

2, is made of high-quality materials, sealed with hard alloy mechanical seal, durable, no need to install safety valve in the spit pipe, the suction pipe does not need to install the bottom valve, thus simplifying the piping system and improving labor condition.

CYZ-A self-priming oil pump

(1) Preparation and inspection before starting:

1. CYZ-A centrifugal oil pump is lubricated with high-quality calcium-based butter and No. 10 oil according to the working condition of the pump. If the pump is lubricated with butter, it should be regularly filled with grease into the bearing housing. If the oil level is insufficient, add enough

It.

2. Check whether the liquid in the CYZ-A self-priming centrifugal oil pump casing is higher than the upper edge of the impeller. If it is insufficient, the liquid can be injected directly into the pump body from the filling port on the pump casing, and should not be stored. When the liquid is running out, the pump will not work properly and the mechanical seal will be damaged.

3. Check if the rotating parts of the CYZ-A self-priming centrifugal oil pump are stuck or bumped.

4. Check whether the CYZ-A self-priming centrifugal oil pump body foot and the joint nut are loose.

5. Check the coaxiality or parallelism of the CYZ-A self-priming centrifugal oil pump shaft and the motor shaft.

6. Check if the inlet pipe of CYZ-A self-priming centrifugal oil pump leaks. If there is air leakage, it must be managed to eliminate it.

7. Open the valve in the suction line and slightly open (not fully open) the outlet control valve.

(2) Stop the pump

1. First, the gate valve on the discharge line must be closed.

2. Stop the pump from rotating.

3. In the cold season, the liquid in the pump body and the water in the cooling chamber of the bearing body should be emptied to prevent cracking of the machine parts.