Product Description
200TZM Diesel engine Sand dredge Pump /Sand Dredging Pump / Diesel Engine Sand Pump / Diesel Engine Dredging Pump

InDiesel engine Sand dredge Pump troduction:
200TZM Diesel engine Sand dredge Pump
Durable diesel engine mud and sand dredging pump with lowest price
Sand pump are designed for sucking sand and gravel from river/lake/sea and so on.
It also can transport sludge in the pond,sewage&dross in the mining and industry production.
It is the ideal energysaving auxiliary pump of sand pumping barge,water well drilling rig and
other basic engineering equipment.
We can supply various size of diesel engine mud and sand dredging pump with lowest price.


The Features:
1. The frame plates for Diesel engine Sand dredge Pump have replaceable wear-resistant metal liners or rubber liners. The impellers are made of wear-resistant metal or rubber. The frame plate liner and impeller for TZH pump are adoptable of hard metal only.
2. Bearing assembly use cylindrical structure,adjusting the space between impeller and front liner easily, being removed completely when being repaired. Bearing assembly use grease lubrication.
3. The shaft seal could use the packing seal, expeller seal and mechanical seal.
4. The discharge branch can be positioned at intervals of 45 degrees by request and oriented to any eight positions to suit installations and applications.
5. There are the drive types, such as V belt drive, gear reducer drive, fluid coupling drive, frequency conversion drive devices.
6. Wide performance, good NPSH and high efficiency. The pump of this type may be installed in multistage series to meet the delivery for long distance.

Application:
TZS, TZH pumps are used to pump high-hardness, strong-corrosion and high-concentration liquids that contain suspended solid particles, such as finished ores, refuse ores, ashes, cinders, cements, mud, mineral stones and etc. in the industries of metallurgy, mining, coal, power, building material and etc. The temperature of the pumped solid-liquid mixture should be ≤80oC, and the weight concentration should be ≤60.
Slurry Pump Construction
Pump Body: Cast Iron/Grey Iron
Front Cover: High Chrome alloy/ Rubber lined
Impeller: High Chrome alloy/ Rubber lined
Mechanical Seal: Carbon/Ceramic/Stainless Steel
Motor Housing: Alloy Aluminum
Shaft: Carbon Steel/Stainless Steel/High Frequency Wedding Shaft
Insulation: Class B / Class F
Protection: IP54 / IP55/IP67
Cooling: water cooling
Mining Tailing Slurry Pump Performance Table:
Type

Allowable Mating Max.Power(kw)

Clear Water Performance

Impeller

Capacity Q

Head

H
(m)

Speed

n
(r/min)

Max EFF η(%)

NPSH)
(m)

No of Vanes

Impel Dia(mm)

(m3/h)

(L/S)

20TZS-PB

15

12.6-28.8

3.5-8

6-68

1200-3800

40

2-4

5

152

40TZS-PB

15

32.4-72

9-20

6-58

1200-3200

45

3.5-8

5

184

50TZS-PC

30

39.6-86.4

11-24

12-64

1300-2700

55

4-6

5

214

75TZS-PC

30

86.4-198

24-55

9-52

1000-2200

71

4-6

5

245

75TZS-PD

60

100TZS-PD

60

162-360

45-100

12-56

800-1550

65

5-8

5

365

100TZS-PE

120

100TZS-PD

60

180-396

50-110

7-61

600-1600

55

3-8

4

372

100TZS-PE

120

150TZS-PE

120

360-828

100-230

10-61

500-1140

72

2-9

5

510

150TZS-PR

300

150TZS-PE

120

360-828

100-230

7-52

400-1000

70

2.5-6

4

536

150TZS-PR

300

360-828

100-230

7-52

400-1000

70

2.5-6

4

536

200TZS-PST

560

612-1368

170-380

11-61

400-850

71

4-10

5

686

250TZS-PST

560

936-1980

260-550

7-68

300-800

82

6

5

762

300TZS-PST

560

1260-2772

350-770

13-63

300-600

77

3-10

5

965

350TZS-PST

560

1368-3060

380-850

11-63

250-550

79

4-10

5

1067

350TZS-PTU

1200

200TZM-PE

120

540-1440

150-400

14-60

600-1100

73

4-10

5

549
Mining Tailing Slurry Pumps Structure: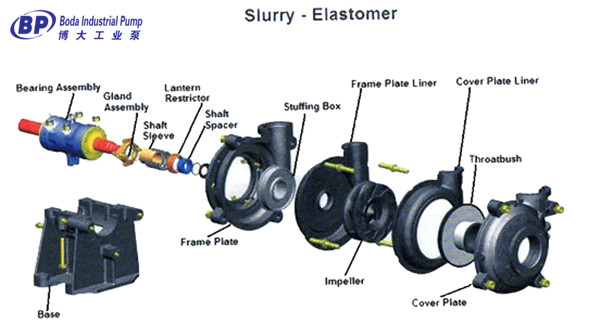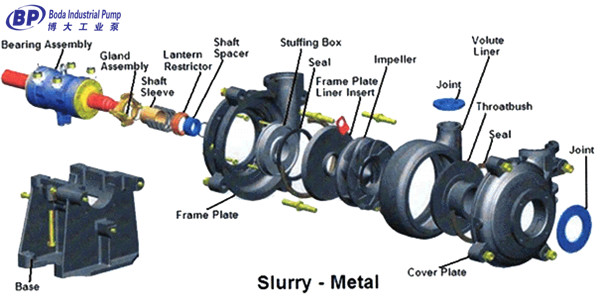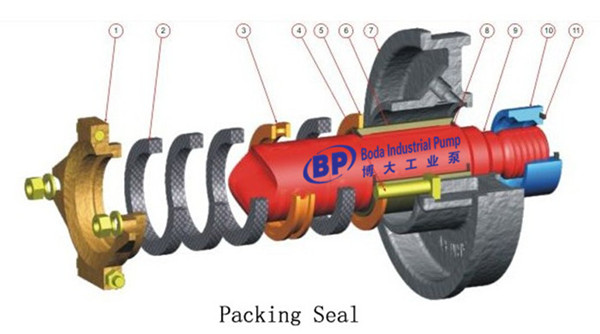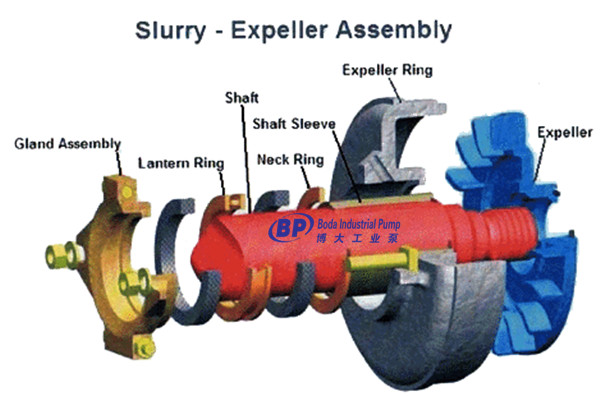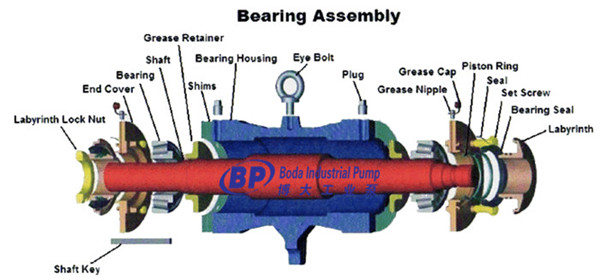 Mining Tailing Slurry Pumps Application: